An invited user should receive an invitation email, as shown below.
Click "Accept Invite".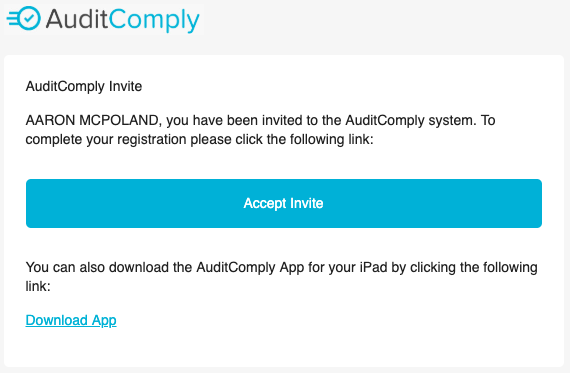 Accepting the invite navigates the user to a page where the user is prompted for a password. The user should fill this in and login to the portal with this and their registered email address.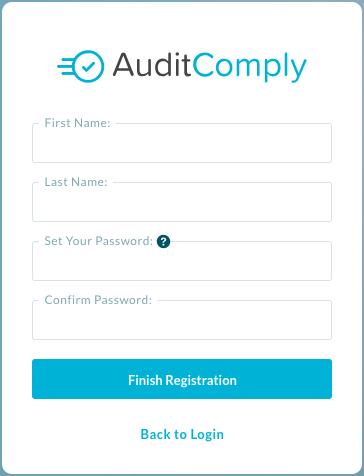 The user should then go to http://portal.auditcomply.com/login enter the email address and password that was used to register them on the system and click "login".
PLEASE NOTE:
The Admin can give the user a username to Login instead of using their email.