You are now able to take a pre-made list of scores/options and create a scoring scheme instantly.
For example, if you have been given a list of items to add to a scoring scheme or you have an excel sheet you wish to copy from. Instead of having to enter in all those scores one by one, you are now able to simply copy and paste the list to create a scoring scheme instantly.
Follow the steps below: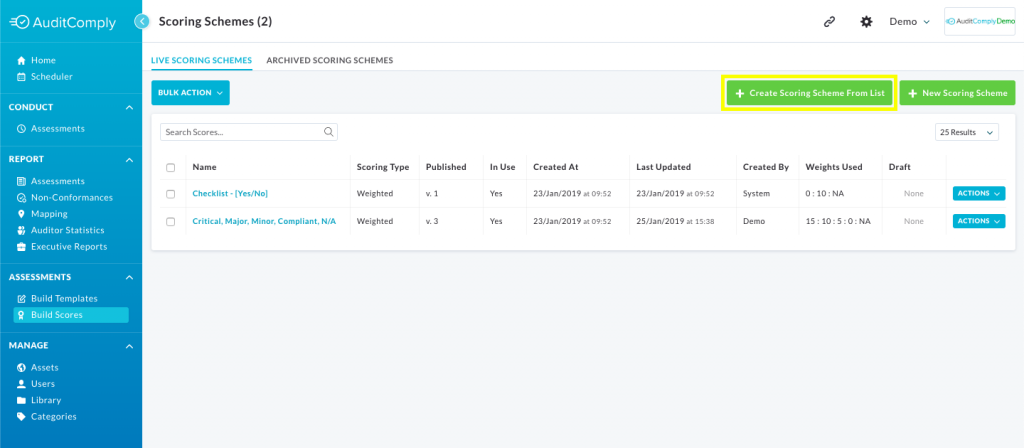 Navigate to Templates > Scoring Schemes.
Select the "Create Scoring Scheme from List" button in the top right.
Once the modal opens up you can see a new option, "Scores", enter the name/s of the scores you wish to add, each new score is a new line.
Select the scoring type (Weighted, Multi, Single Select).
Select create.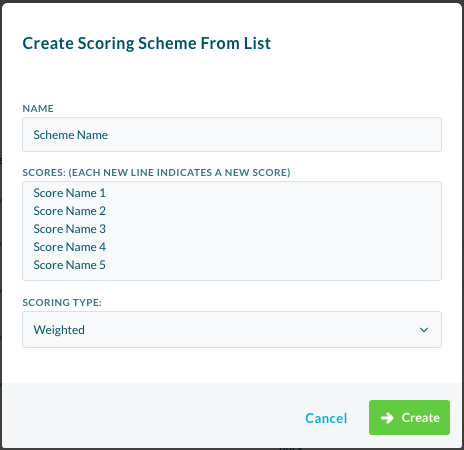 The scoring scheme is then automatically created and you are brought to the scoring scheme editing page
PLEASE NOTE:

If you wish to create a weighted scoring scheme, have a trigger non-conformance or task or a due date you will need to edit these after creating the scoring scheme.