You are able to Manage Non-Conformances and Conduct Audits and Inspections offline by using the iPad app in order to do this you must:
Have Logged in with Wifi before.
Selected the Remember Button when Logging in.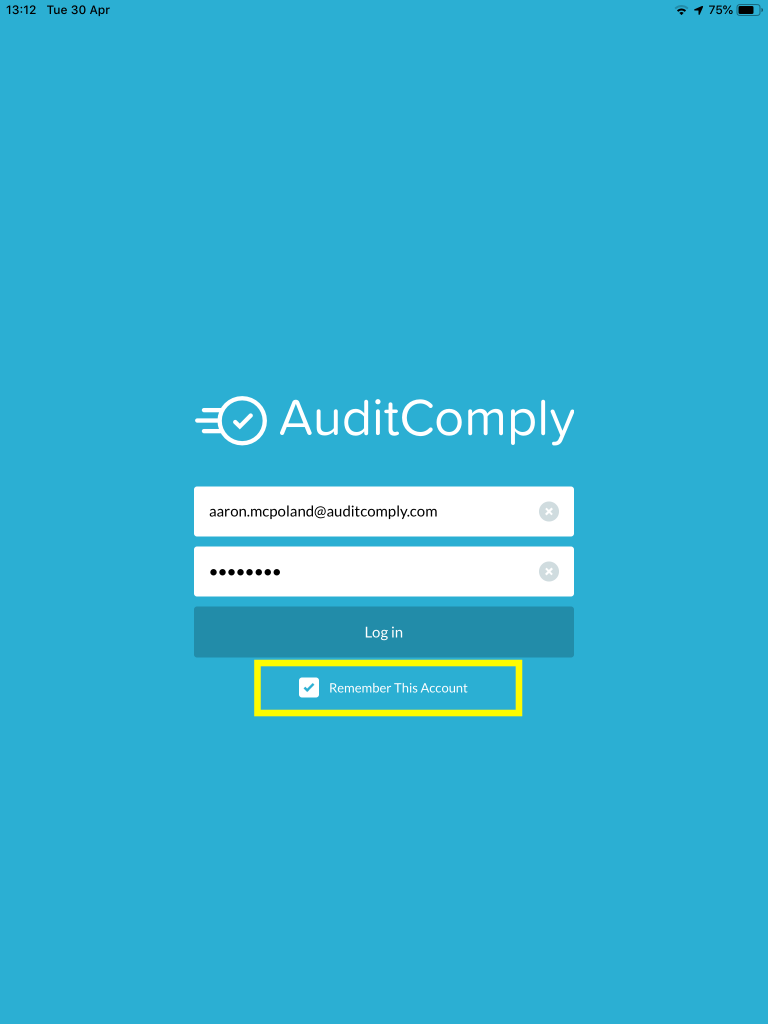 After this you are able to use AuditComply Offline
PLEASE NOTE:

You will need to Connect to the WiFi again in order for your Audits, Inspections and Changes to Non-Conformances to be Synced with the Desktop Version.