There are two ways to add a new user to the system, provided the organisation has been registered and there's a global administrator.
Manually adding a user:
Click "Add New User" inside the user list area of the portal.
Fill in the form fields.
Choose what assessment notifications the user should receive from the system via email or sms.
Click "Add".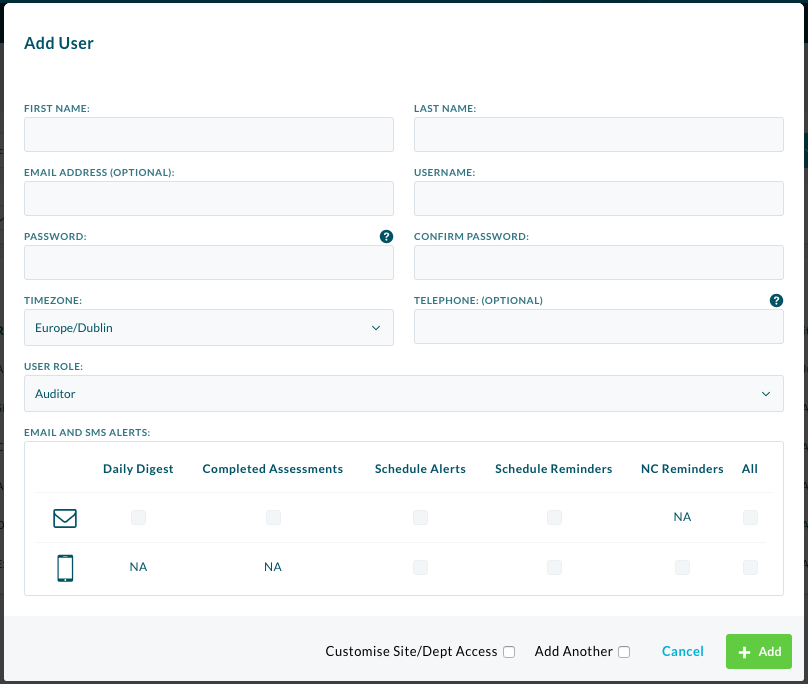 PLEASE NOTE:
The user will need to be given their password manually. The system will not email their password to them for security purposes.

Email Invite :
Click "Invite User by email"
Fill out the form.
Now the user will receive a email with the subject line "Invitation to AuditComply".
In the email click "Accept Invite".
Fill out the form.