Additional input fields can now be set as numerical input fields. This means that when conducting the audit on the iPad, the numerical keyboard will automatically appear, making data entry faster and preventing users from entering invalid data on both iPad and Desktop.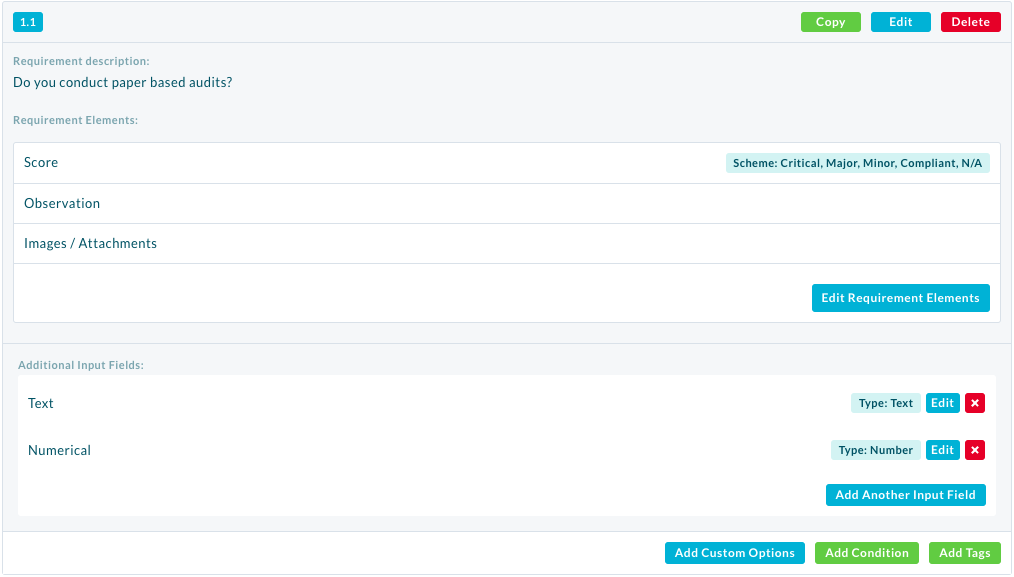 In the Template Builder select "Add Input Field".
In the Dropdown Select "Number".
Enter in a Name for the Field.
If you want to make the field mandatory, click the checkbox next to the "Mandatory".
Select "Save Input".
Publish the Template.On a Requirement in the template builder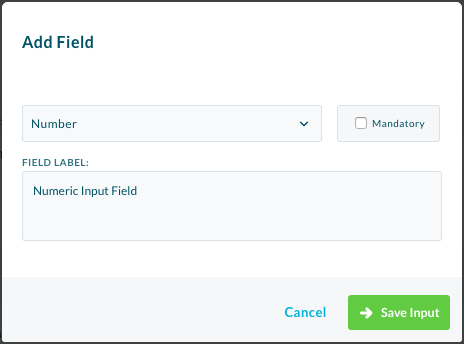 You now have a number only input field and on the ipad this will trigger the numerical keyboard to appear once the box is selected.