Add URL link to your internally stored documents on an audit template, allowing users to access the document while conducting without uploading to your AuditComply library.
To do this you will need to go to libraries section
Select the add to library button on the right hand side.
Select the new 'Add External Document' option which appears in the dropdown.
When the modal appears enter in the information i.e name of document, version number, description and the URL.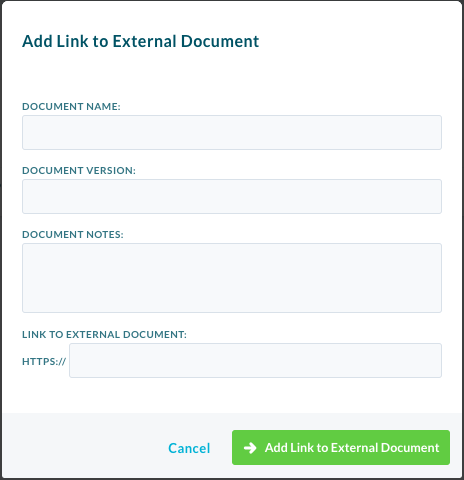 Now that the document is attached to a template, when the audit is being conducted the Auditor will be able to select the link.
The url must start with HTTPS:// in order for the document link to be valid