You can now add a separate logo to an Asset, so if you have different logos for all your Assets you are now able to have these appear on emails and Audits regarding the Asset.
In order to set this up follow the steps below:
Navigate to Manage > Assets.
Select the Asset you wish to add the logo to.
You will now see a section just like this, simply select Settings tab
Then the Add Logo box
Select the image from your desktop.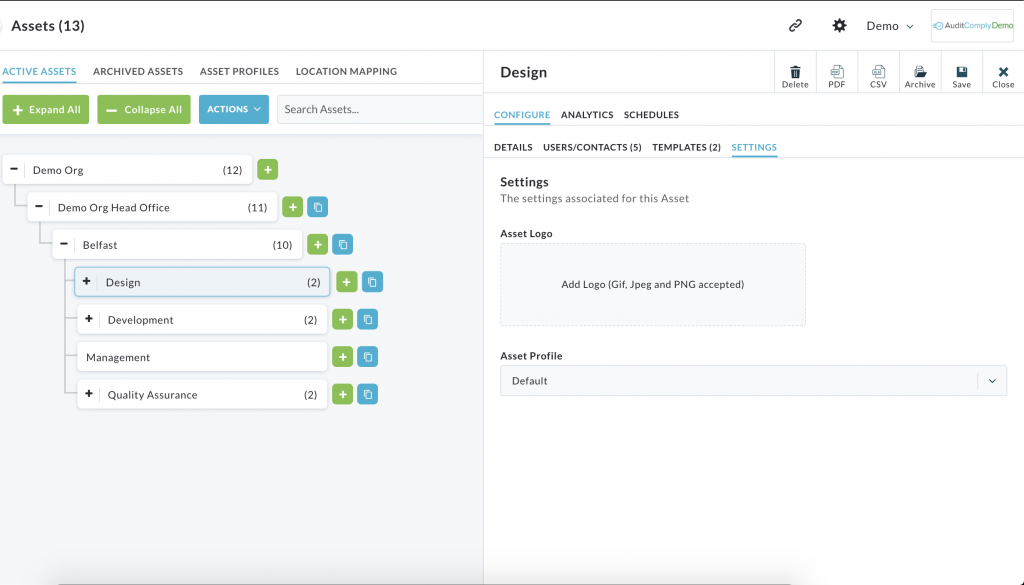 This Logo will now appear on all reports and emails which are under this Asset.
PLEASE NOTE:

This will not change the Logo on the top right of the desktop as that is the organisation logo, in order to change that click here