If you have forgotten your password or would just like to change it ,follow the below steps to reset your password.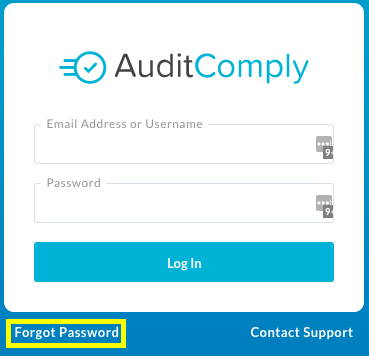 Navigate to the portal web address: http://portal.auditcomply.com/login.
Click on "Forgot Password".(or just go to this link https://portal.auditcomply.com/portal/reset_password/).
Enter the email address used when registering to system.
Click "Reset Password".
Open the email that has been sent to the relevant email address asking the user to confirm the password reset.
Click on the "Reset Password" link in the email.
Fill in the "new password" and "confirm password" form fields.
Click "Save".
Click on "login" and login with the new password.